Anticipation has probably gripped Masandawana fans to see how their heroes would be dressed next term
Some big teams around the world have already unveiled their home and away playing kits for the 2021/22 season.
In the Premier Soccer League, Orlando Pirates revealed their Adidas jerseys while Kaizer Chiefs' shirts have also been revealed.
There was some curiosity to see how the Brazilians will be kitted in the upcoming season.
German sports apparel company Puma remains the technical sponsor of Sundowns.
When was the Sundowns new kit launched?
The Sundowns new kit was launched on August 10.
Masandawana were the last of the other two traditional giants Kaizer Chiefs and Orlando Pirates to unveil their new jersey.
Retracing African roots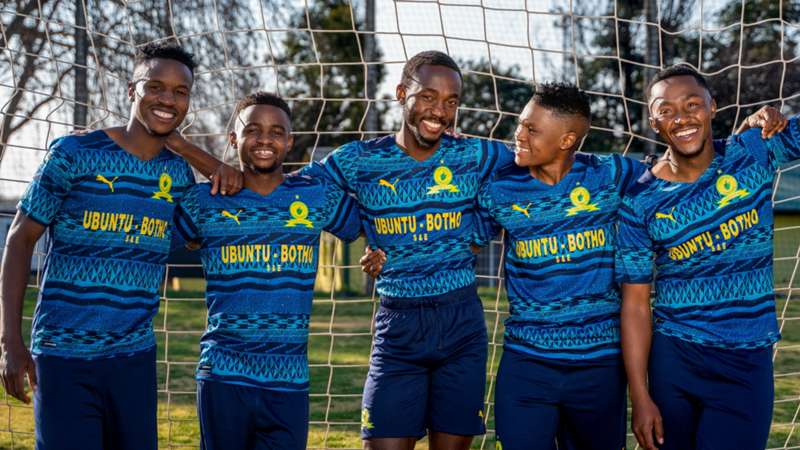 As expected, Sundowns retained their traditional Brazil national team-inspired yellow shirts, blue shorts and white socks for their home games.
For the away matches, they went for an all-blue kit with designs depicting their "African roots, aspirations and achievements across both South Africa and the continent."
"This unique football jersey pays homage to the natural greatness that is found across the African continent," said Sundowns spokesperson Alex Shakoane.
"Looking at the individual elements on the design, they depict the rivers, deserts and mountain ranges found all the way from the North right through to the South. Our supporters can expect to wear a trendy jersey that stands out amongst the crowd and is a proud statement of African excellence.
"The launch of this unique shirt marks the 5th year anniversary of Mamelodi Sundowns' CAF Champions League victory; it represents the clubs ambitions to become the best Football Club on the continent and share our African artistry with the world."
The jerseys were made from 100 percent recycled polyester in line with Puma's focus on sustainability.
Puma's latest tech witnessed on Premier League champions Manchester City and AC Milan kits also feature on Sundowns' jersey.
How did they look like last season?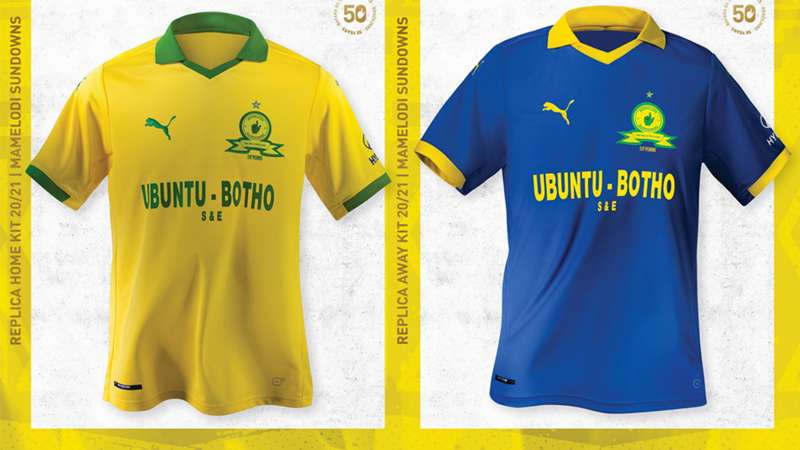 The 2020/21 term was a significant one for Masandawana.
Their kit was designed in celebration of their 50th anniversary and they also redesigned their logo to mark the half-century milestone in South African football.
The words "50 Years" were emblazoned below their updated logo in both home and away shirts.
Both jerseys were slim fit cut and had the "Johnny-collar" as they revisited how they looked like in 1970, the year they were formed.
For their home matches, they naturally went for their Brazil national team colours while away they donned all-blue from shirts to socks.